Just want the song "65 Roses" or another track or two? Okay, then go here instead for all the options other than the signed cd.
Thank you! Happy days, happy holidays. happy always!
BTW, if you want to hear the songs first, scroll to the player ("Hear Here") on this page, or check the lyrics and more while listening at this site's AUDIO tab!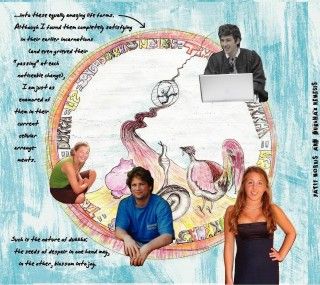 Dukkha's Nemesis CD features Patty's original songs arranged and produced alongside Adam Agati (Ludacris, Marcus Miller), James Donahue (The Vitaphones, watch for their upcoming debut), and influenced by R&B to jazz to old hippy to nuevo hip hop. 
Dukkha's Nemesis CD
CD Baby makes it easy to download the whole CD or individual tracks. 

IF YOU HAVEN'T YET, PLEASE SIGN OUR MAILING LIST ("JOIN THE DN BEAT"). JOIN THE DUKKHA'S NEMESIS TRIBE FOR SPECIAL OFFERS AND INSIDE COMMUNICATIONS. YOU'LL ALSO GET AN ADDITIONAL FREE DOWNLOAD OF "BELIEVE IN PEACE" BY SIGNING UP. WE VALUE YOUR CREATIVE THOUGHTS AND HONEST INSIGHTS, ANY TIME! WELCOME!
IF YOU'RE UNSURE, FEEL FREE TO SIGN OUR EMAIL LIST (JOIN THE DN BEAT). THAT WAY, YOU'LL AT LEAST GET A FREE DOWNLOAD OF "BELIEVE IN PEACE", A VERY SPECIAL SONG ABOUT A VERY SPECIAL WORLD NEED. WHEN YOU JOIN OUR MAILING LIST, YOU ALSO BECOME A PART OF THE DUKKHA'S NEMESIS TRIBE. WE LOVE COLLABORATION, HONEST INPUT, AND THE CREATIVITY THAT FLOWS AMONGST ALL OUR TRIBE MEMBERS. SO, COME ON IN! CIAO FOR NIAO!

          PS: If there is an issue with payment by the Paypal options (including using your credit card on Paypal), PLEASE let us know HERE. Much thanks & praise to you!